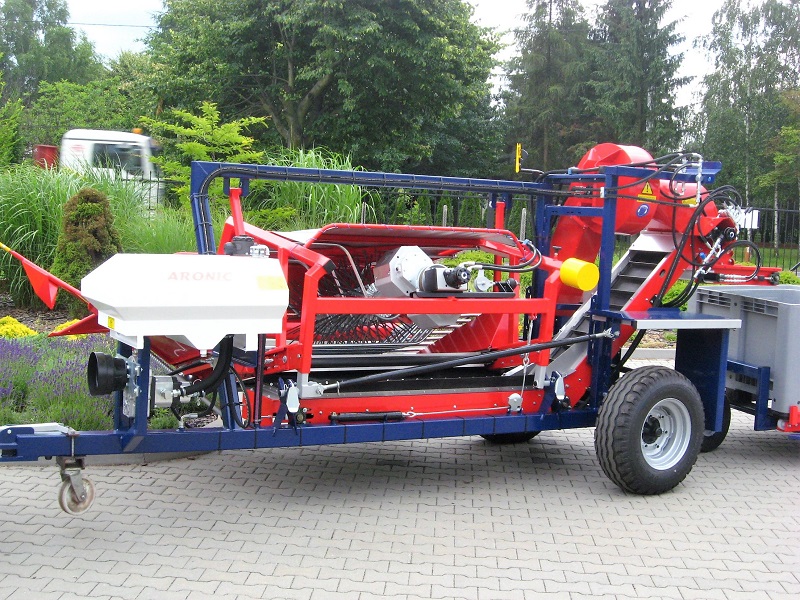 28th Jan 2021,Harbin Bigam Agricultural Machinery Co., Ltd signed an exclusive dealer agreement with Jagoda JPS for China mainland.

The agreement clarified that Bigam as Jagoda's exclusive dealer in China mainland. In the future, it will carry out technology promotion, sales and customer service, such as Jagoda berry harvester, tree shakers, mowers, orchard trimmer, orchard weeding machinery, seedling transplanter and other equipment.
The agreement is an important milestone for Bigam to improve the whole process mechanization equipment of berries and orchard. Bigam also is the dealer of BSK from Serbia, KOKAN 500S is the only commercial berry harvester in the world.
Bigam will provide professional, high-quality and applicable agricultural machinery and service for Chinese berry planting customers.
About Jagoda JPS


JAGODA JPS Agromachines is a leading designer and manufacturer of agriculture and orchard machinery. We specialize in horticulture machines, fruit harvesting and orchard care solutions. JAGODA range includes well designed and quality machines including berry harvesters also stone fruit harvesters as well as planters, weeders, mower-shredders, beams sprayers and more. Since 1997 we have delivered value to orchard growers in Europe as well USA, Canada and worldwide.