29th July 2022, De Pietri, a world-renowned vegetable, spice and herbal machinery manufacturer, announced through its official website and Facebook that Bigam as it's authorized partner is responsible for the promotion, sales and after-sales service in China.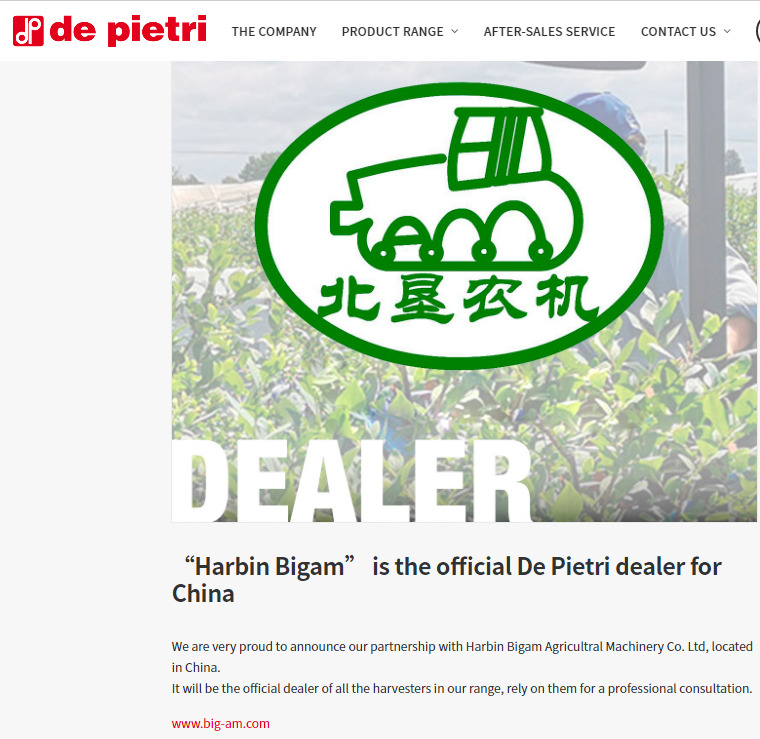 This cooperation aims to provide high-quality special machinery products to Chinese customers, to solve the problems of Chinese users in harvesting vegetables, spices and Chinese herbal medicines, deal with the adverse effects of population aging on agricultural production, and improve the working condition of workers.
Founded in 1920, De Pietri initially focused on mechanical repairing and construction machinery manufacturing. In 1960, it spun off construction machinery manufacturing and focused on the development of agricultural machinery. After more than 100 years of historical accumulation and the unremitting efforts of four generations, De Pietri has become a leading European and world-renowned manufacturer of harvesting machinery for vegetables, spices and herbs.
This cooperation will further enrich the product line of Bigam and provide professional solutions for more customers.

some photos of De Pietri